When I got the opportunity to photograph little Mia's Frozen Brithday Party, I jumped!  Uh, hello?  First, I pretty much watch Frozen at least once a week due to the demands of at least one of my three girls.  Coincedinally, Mia was also turning 3 and my little girl is also turning 3 in a week!  Destiny?  Maybe!  Check out some of the fun below!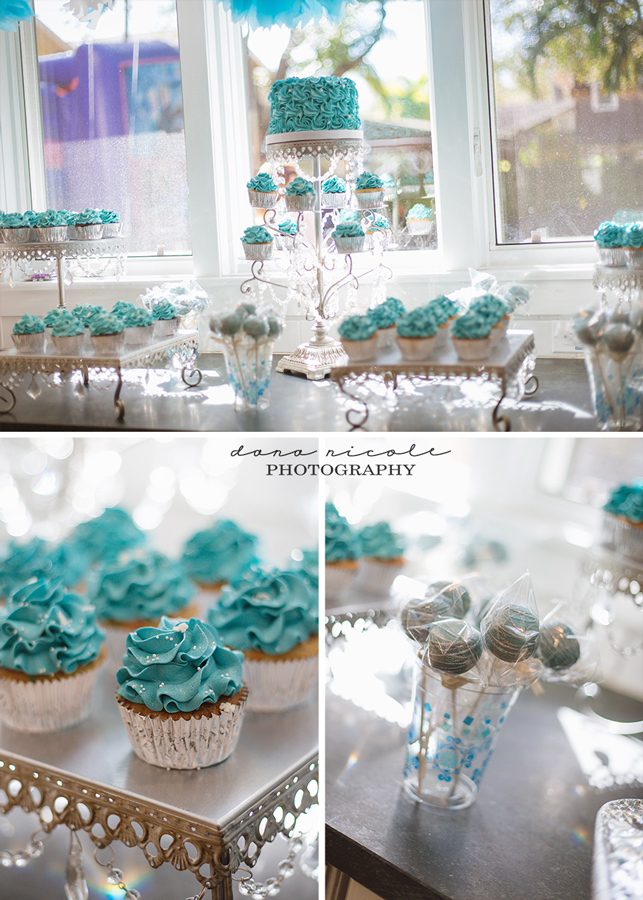 Absolutely loved the cup cake set up! (So did Mia!)
There were all sorts of Frozen themed activities for the little ones to play with!  Little Anna's and Elsa's had the options to throw snowballs, decorate their own rice crispy snowflakes, make snowmen, build their own Olaf, and even play with Frozen silly putty!  As always though, the big hit was..you guessed it…the Frozen Bounce House!  I decided to be brave and take my camera inside of it to capture what really goes on when adults aren't right over kids shoulders!
And of course one cannot have a birthday party without a cake.  The look on Mia's face when she saw her cake was absolutely priceless.
The birthday girl definitely enjoyed one (or more) of her blue cupcakes.
I absolutely had a Frozen Blast at Mia's party!  Plus, I also got some great ideas for my next party too!  Thanks for that, Lisa!